Welcome to The Mental Health Association of South Central Kansas
We exist to empower and assist youth, families and adults in South Central Kansas to achieve optimal mental health and wellness through education, advocacy, and service. With your help, we can make a difference. MHA seeks to intervene, treat, and educate those throughout south central Kansas in the many forms that mental illness takes among our families and friends, while doing all that we can to remove the sigma too often associated with mental health.
MHASCK is a proud affiliate of Mental Health America.
Please click here to view our Patient Privacy Notice.
Tickets Available for Diamonds Are Forever
Posted on 08/12/2017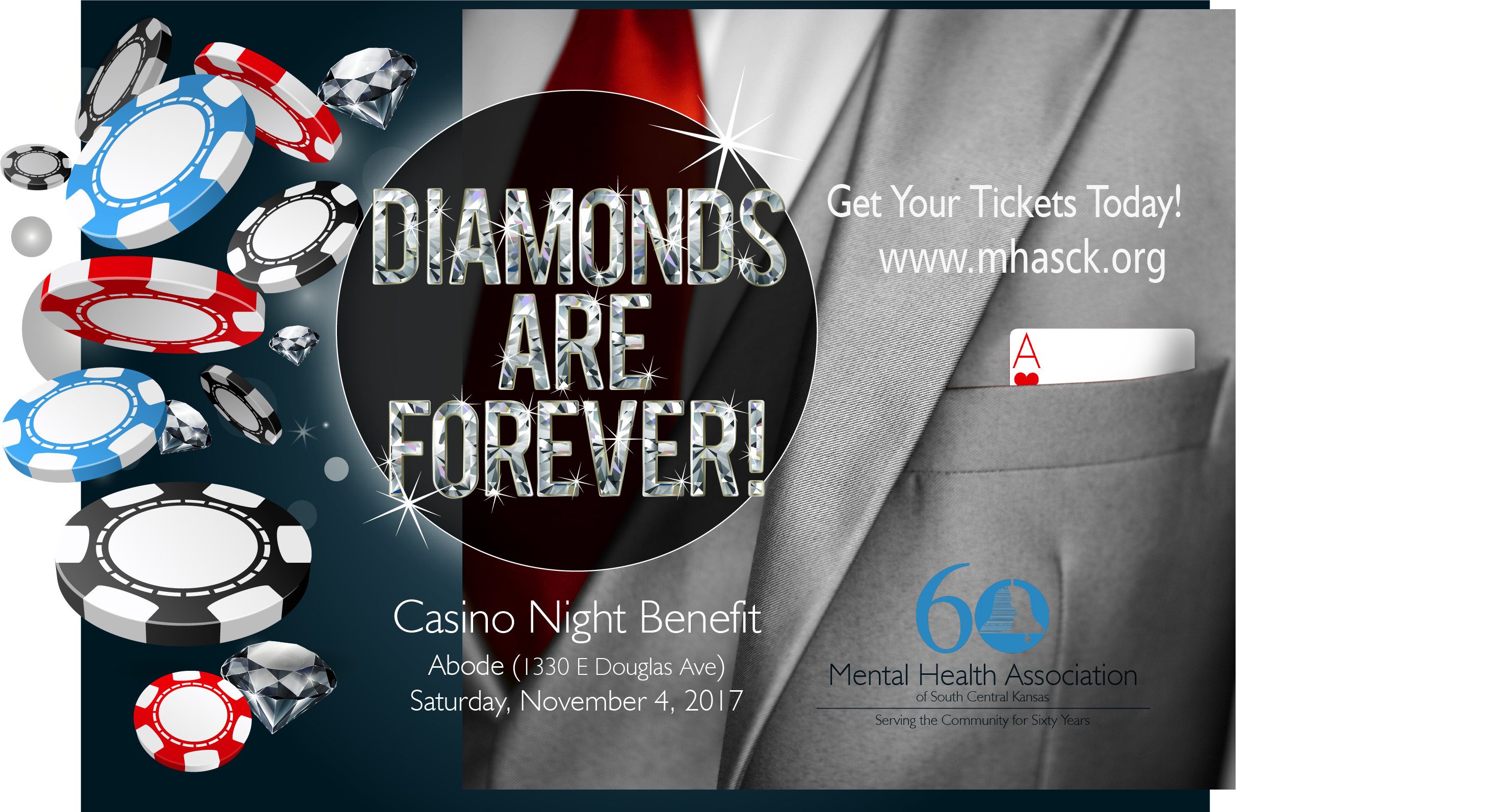 MHA is proud to announce that tickets are now available for the Diamonds Are Forever, Casino Night Benefit.
We invite you to be a part of our 60th year celebration by attending the Diamonds Are Forever Casino Night Benefit. This event will take place on November 4, 2017 at the Abode Venue. The evening will be filled with great food, beverages and entertainment as attendees play casino-style games, bid at the silent auction, and watch artist Michael Potts create a piece of live art which will be auctioned off at the end of the evening. The event will raise funds to support the Mental Health Association's core services provided to individuals in our community; struggling families, unemployed fathers, children and adults suffering from the effects of mental illness, at-risk youth, adolescents and adults struggling with substance use issues, at-risk seniors, homeless veterans, and those identified as being chronically homeless.