Welcome to The Mental Health Association of South Central Kansas
We exist to empower and assist youth, families and adults in South Central Kansas to achieve optimal mental health and wellness through education, advocacy, and service. With your help, we can make a difference. MHA seeks to intervene, treat, and educate those throughout south central Kansas in the many forms that mental illness takes among our families and friends, while doing all that we can to remove the sigma too often associated with mental health.
MHASCK is a proud affiliate of Mental Health America.
Please click here to view our Patient Privacy Notice.
MHA Participates in National Day of Service and Remembrance Project
Bethany Lippe on 10/07/2014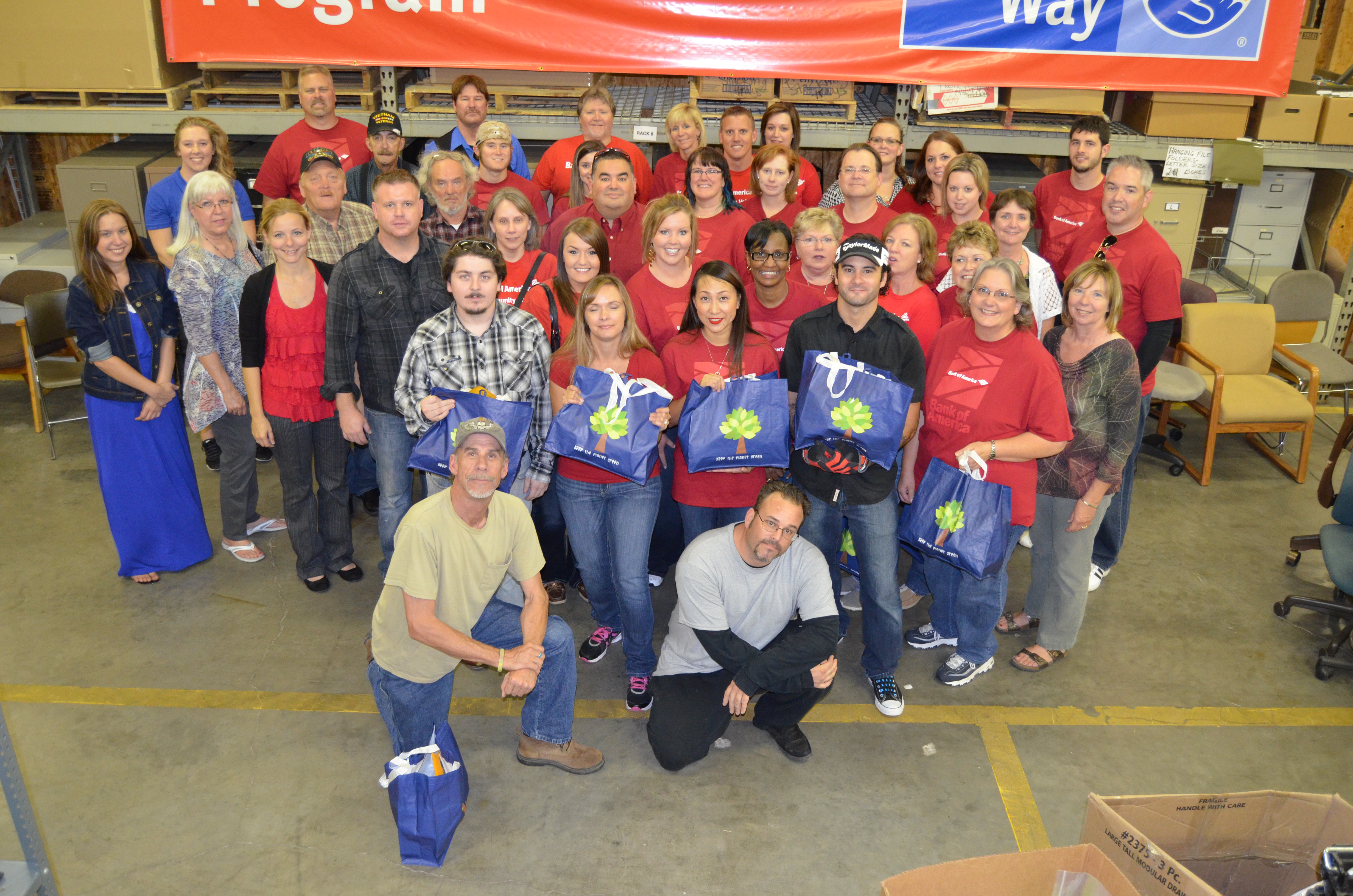 This year, MHA was honored to have collaborated with the United Way of the Plains, Bank of America and Merrill Lynch in the September 11th National Day of Service and Remembrance volunteer project. For the project, community volunteers assembled 125 "honor kits" for distribution to military veterans through MHA programs.
On that day, 16 volunteers from Bank of America/Merrill Lynch, 9 veterans, MHA and United Way staff gathered at the United Way GIV Warehouse to assemble the bags. Each honor kit consisted of toilet paper, toothbrush, toothpaste, deodorant, socks and gloves. The honor kits will be distributed to veterans throughout the community by MHA staff and volunteers.
We are so proud to have the privilege of serving our veterans. I overheard one veteran volunteer say that "for the first time I understand the power of volunteerism. It is amazing what one small group can do."