Welcome to The Mental Health Association of South Central Kansas
We exist to empower and assist youth, families and adults in South Central Kansas to achieve optimal mental health and wellness through education, advocacy, and service. With your help, we can make a difference. MHA seeks to intervene, treat, and educate those throughout south central Kansas in the many forms that mental illness takes among our families and friends, while doing all that we can to remove the sigma too often associated with mental health.
MHASCK is a proud affiliate of Mental Health America.
Please click here to view our Patient Privacy Notice.
Income Tax Assistance
Bethany Lippe on 03/05/2015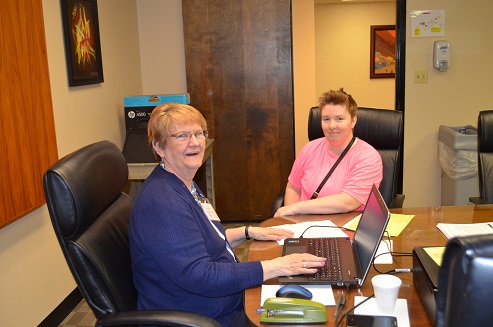 We are pleased to partner with the United Way of the Plains in offering Volunteer Income Tax Assistance to persons served in MHA programs. This free service pairs IRS—certified volunteers who provide free basic income tax return preparation with electronic filing to qualified individuals. MHA has been a VITA site since 2009 and this year helped 50 individuals file their tax returns. Many thanks to the United Way for making this service available in our community!