Welcome to The Mental Health Association of South Central Kansas
We exist to empower and assist youth, families and adults in South Central Kansas to achieve optimal mental health and wellness through education, advocacy, and service. With your help we can make a difference. Our website provides ways for you to learn about our agency and how to get involved. Thanks for visiting. Your support is appreciated.
MHASCK is a proud affiliate of Mental Health America.
Mental Health Advocacy Day
Bethany Lippe on 03/16/2015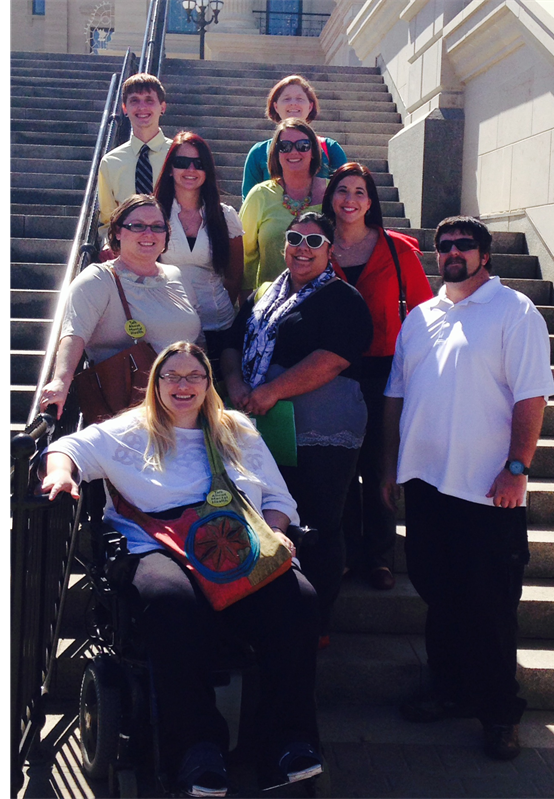 On March 12th, MHA staff participated in the Kansas Mental Health Coalition's Mental Health Advocacy Day. The theme for the day, Speaking with One Voice to Meet the Critical Needs of People with Mental Illness, described perfectly the estimated 300 persons– a mix of mental health consumers, family members, providers and advocates who met at the Capitol. Participants learned about current mental health policy in Kansas and several individuals met with legislators to discuss community needs.