Welcome to The Mental Health Association of South Central Kansas
We exist to empower and assist youth, families and adults in South Central Kansas to achieve optimal mental health and wellness through education, advocacy, and service. With your help, we can make a difference. MHA seeks to intervene, treat, and educate those throughout south central Kansas in the many forms that mental illness takes among our families and friends, while doing all that we can to remove the sigma too often associated with mental health.
MHASCK is a proud affiliate of Mental Health America.
Please click here to view our Patient Privacy Notice.
Thinking Skills for Work program added
Bethany Lippe on 04/21/2015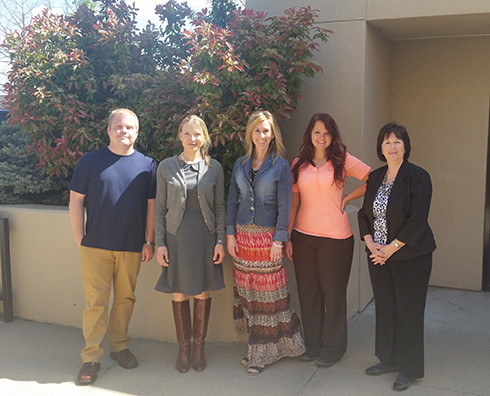 The Mental Health Association is proud to announce Thinking Skills for Work, a new program funded through the Empower Kansas grant from United Health Care. The overall purpose of this new, innovative program is to improve employment outcomes by improving cognitive functioning in consumers with serious mental illness. The project will incorporate computerized cognitive training exercises, individualized skills training, integration with the Supported Employment team and employment activities, ongoing consultation with a Cognitive Specialist regarding difficulties encountered in the work place, and weekly consultation to ensure model fidelity. Dr. Susan McGurk, Boston University, developed the program and has been at MHA providing training on the model to the Thinking Skills for Work team these past few days. We are delighted to have her here sharing her expertise and getting our team ready to begin this exciting new program.