Welcome to The Mental Health Association of South Central Kansas
We exist to empower and assist youth, families and adults in South Central Kansas to achieve optimal mental health and wellness through education, advocacy, and service. With your help, we can make a difference. MHA seeks to intervene, treat, and educate those throughout south central Kansas in the many forms that mental illness takes among our families and friends, while doing all that we can to remove the sigma too often associated with mental health.
MHASCK is a proud affiliate of Mental Health America.
Please click here to view our Patient Privacy Notice.
Work for Success honored through Wins for Kansas
Bethany Lippe on 06/15/2015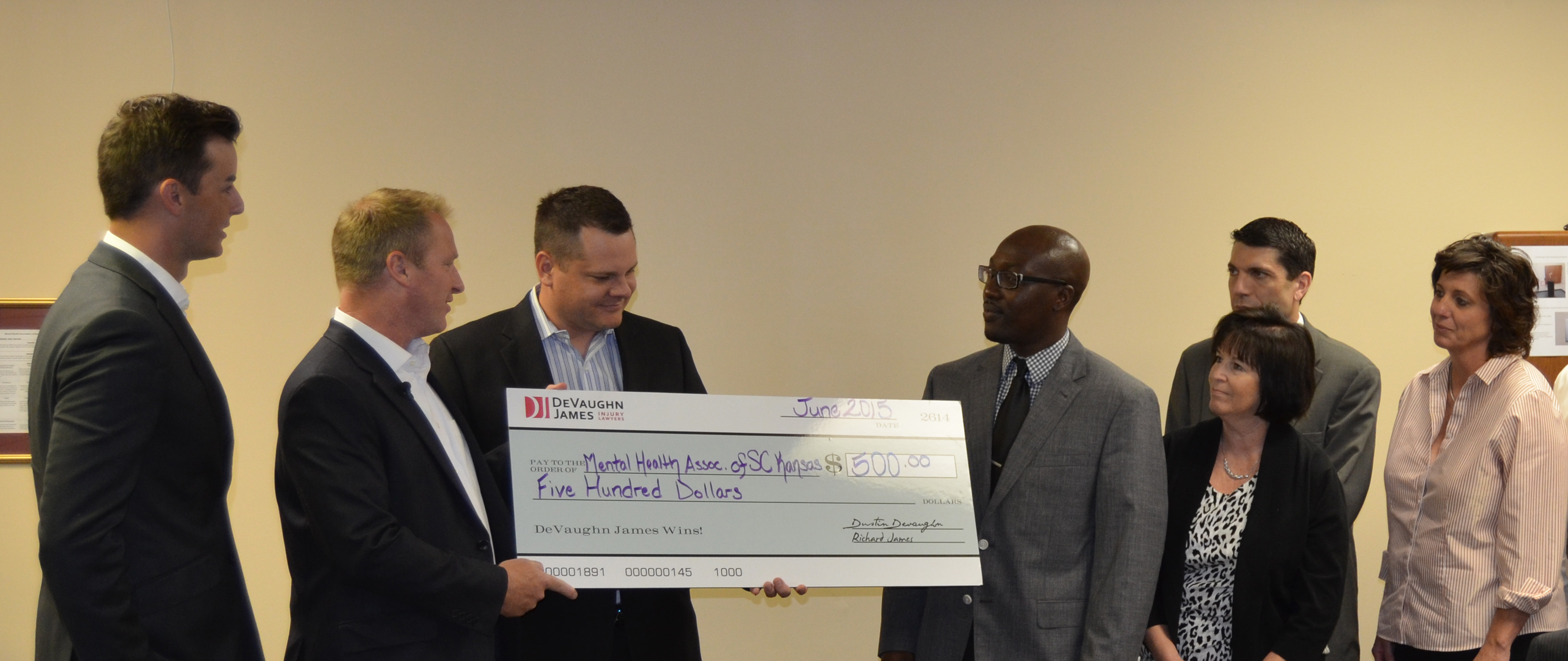 The Mental Health Association of South Central Kansas (MHASCK) was awarded a $500 grant and will be recognized on Wichita's KAKE TV news on Sunday, June 21 at 10:00PM, for its work as a Kansas Department for Children and Families (DCF) partner.
KAKEland Cares and Wichita attorneys Dustin DeVaughn and Richard James solicit nominations for organizations benefiting the Wichita-area community which are recognized during the Sunday night KAKE News broadcast. Those selected receive a $500 "Wins for Kansas" grant to benefit their programs.
"We are happy to see these kinds of programs changing the lives of fathers and their families," DCF Secretary Phyllis Gilmore said.
MHASCK is the Wichita-area provider of the DCF program Work for Success. The news station attended a recent graduation of the program to make the check presentation.
"Eligible nominees include non-profit organizations in Wichita and the surrounding areas that have a positive impact on our community, whether large or small," KAKEland and James said in a joint release promoting the campaign. "We're looking for organizations that demonstrate adding greater value and resources to individuals and our community."
The Work for Success initiative promotes work readiness, fathering and relationship skills, financial literacy and family-violence prevention to fathers who receive government assistance and owe child support.