Kansas Works For Success Program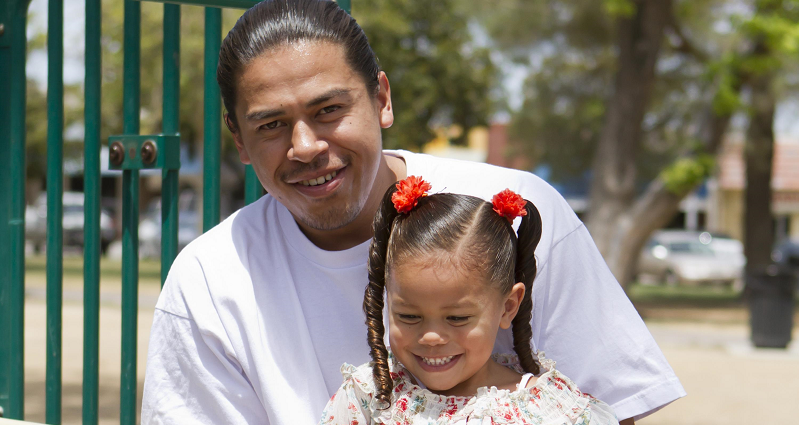 What is Kansas Works for Success?
Kansas Works for Success is a program that utilizes innovative methods to empower fathers and assist in strengthening the father's self-confidence in their own skills, as well as connecting the father to resources in their home community that can make the father successful in the future.
Services are provided in Sedgwick, Butler, Sumner, Pratt, Barber, Kingman, Harper, Cowley, Greenwood and Elk counties.
What are the Benefits of Kansas Works for Success?
Kansas Works for Success services assist low-income fathers in finding sustained employment, pay child support, and improve their family relationships. The Kansas Works for Success program is focused on re-engaging fathers as an additional asset in the lives of their children by helping fathers find and retain employment, reinforce healthy fathering skills, and resolve and resume child support payments.
Services Offered
The project starts with a 2 week intensive workshop which will provide instruction in work readiness, financial management, and fathering skills. Additional workshops include communication skills training and family violence prevention.
Participants will receive assistance in all aspects of employment, work with a case manager to meet goals in critical life domains and will benefit through the shared experiences of different mentoring situations.
How do I qualify?
Be in arrears with the state of Kansas for child support
Receive TANF ( Temporary Assistance for Needy Families) vision card, transportation funds, childcare funds, housing assistance
Volunteer/Mentoring Opportunities
Mentor to a Father: Spend 4-8 Hours per month with a Kansas Works for Success father. A minimum of one year commitment is requested from a male mentor. Contact can be face to face, email, telephone, or social media. Your role as a mentor is to provide support and guidance focused on the goals and activities of the individual's development plan.
Breakfast Club Volunteers: Spend one hour a week at a job club for participants seeking employment. Provide opportunities for job shadowing, networking, mentoring, and financial education.
Connect Group Volunteers: Kansas Works for Success hosts socialization groups each week and needs small group volunteers to interact with fathers and their families.
Other Volunteer Opportunities: Provide a light meal; provide breakfast; assist with special events; miscellaneous office projects on occasion; volunteer recruitment; public speaking on behalf of Kansas Works for Success and distribution of program materials in the community.
For more information call 316.685.1821 ext. 1802
To become a volunteer call 316-685-1821 ext. 1802