Event Calendar
Diamonds Are Forever Casino Night Event
Saturday, November 4, 2017 7:00 pm - 10:30 pm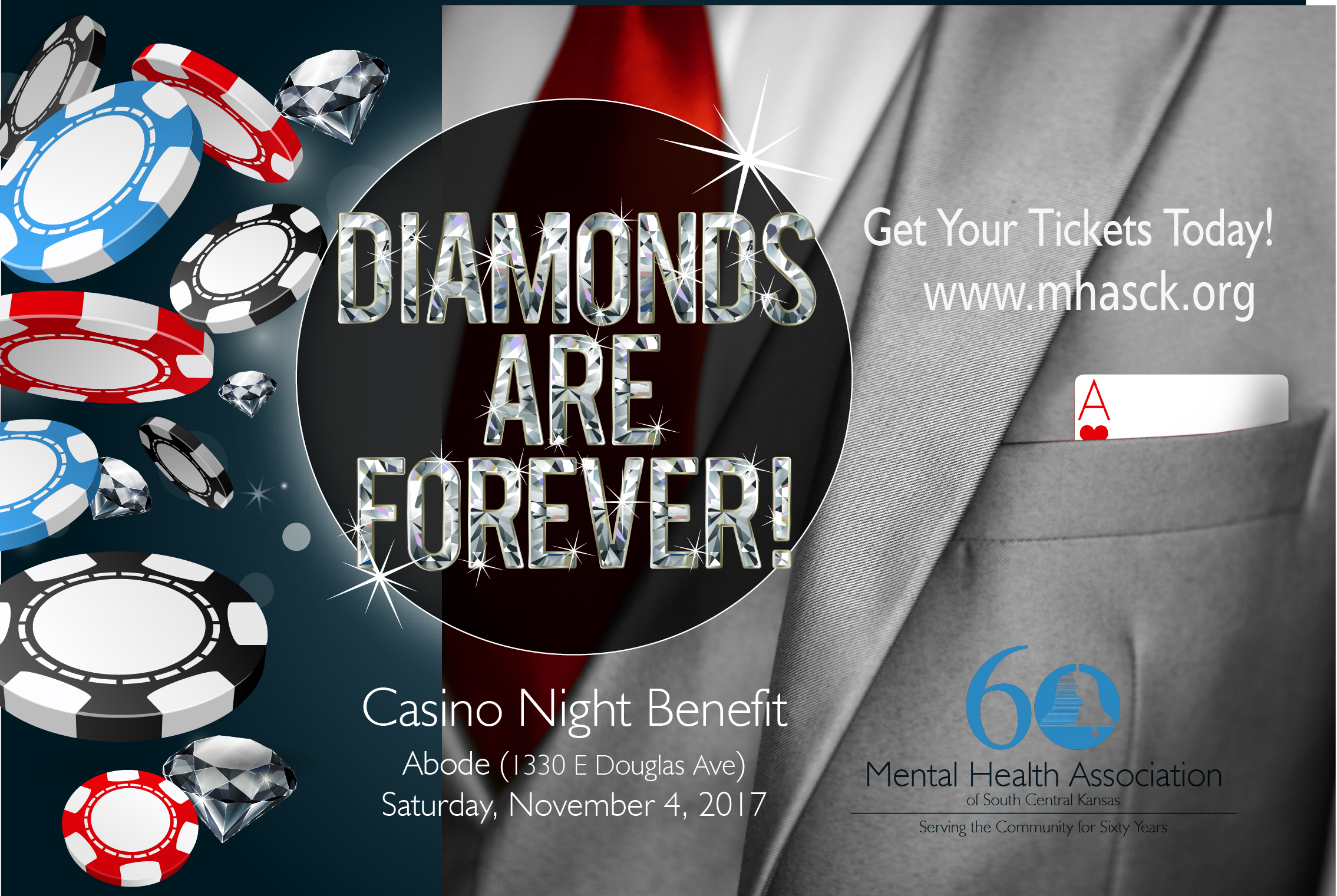 Description:
We invite you to be a part of our 60th year celebration by sponsoring the Diamonds Are Forever Casino Night Benefit.
November 4th
Abode Venue
1330 E Douglas Ave
Wichita, KS

-Great food courtesy of GaGa's Grub
-Beverages, including local brewery ArePlains
-Casino-style games
-Silent auction
-Live Art Exhibit with artist Michael Potts (which will be auctioned off at the end of the evening)


The event will raise funds to support the Mental Health Association's core services provided to individuals in our community; struggling families, unemployed fathers, children and adults suffering from the effects of mental illness, at-risk youth, adolescents and adults struggling with substance use issues, at-risk seniors, homeless veterans, and those identified as being chronically homeless.
This form stopped accepting submissions on November 4, 2017 7:00 pm CDT.