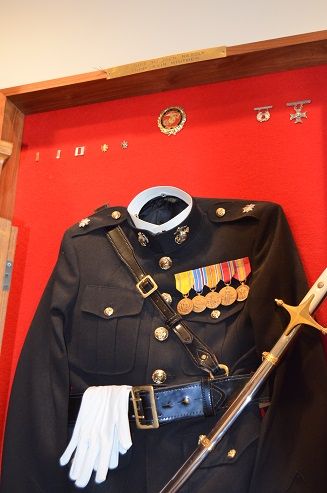 Jack, a 97-year-old veteran of WWII and the oldest living Marine in Kansas, was feeling depressed, isolated, lonely and abandoned due to his wife's recent heart surgery and ensuing rehabilitation placement when Meals on Wheels referred him to the Senior Companion Program.  Jack had been a fiercely independent real estate agent and stock broker so asking for help was extremely difficult for this retired Marine.  In fact, according to his daughter, he refused most services that were offered until he met Jeff, a retired veteran and Senior Companion.  The two immediately connected.  Now Jack is enjoying talking about old times, telling stories of military service, and is excited about having an opportunity to get out into the community.  Jeff is encouraging Jack to eat in order to regain his strength, and to use a walker for fall prevention purposes.
Sometimes all it takes is a helping hand and a little encouragement to change one's perspective on life.  The Senior Companion Program sponsored by the Mental Health Association is all about establishing social ties and encouraging healthy futures so that homebound clients can remain living at home for as long as possible.
For additional information about the Senior Companion Program, please call 316-685-1821, ext 521 or ext 282.