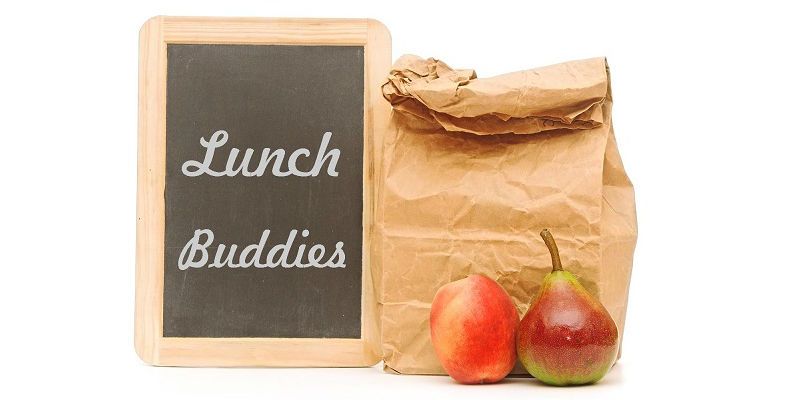 Lunch Buddies is a school-based mentoring program for children and youth who have displayed emotional or behavioral problems in the classroom. Lunch Buddy volunteers visit their friend once a week during the student's lunch hour (outside of the noisy lunchroom) to play games, problem solve, and most importantly, develop a trusting friendship. Participants are children, grades K-8, diagnosed with a serious emotional disturbance (SED), or symptoms of SED, identified by a Pando Initiative coordinator or social worker at the child's school. 
Program goals include:
Increasing confidence
Building self-esteem
Establishing trusting relationships
Improving behavior
Improving social skills
Please note that effective January 1, 2019 all Compeer volunteers will be required to have a pre-service fingerprint background check performed.
To become a Compeer volunteer, please fill out the application and return it to:
Compeer Program

555 N Woodlawn, Suite 3105

Wichita, KS  67208
or fax Attn: Compeer Program 316.685.0768
 *Lunch Buddies is now serving Wellington elementary schools!*
For questions or to get involved call 316.685.1821 ext 1261.