Beverly Goering LSCSW, is a Licensed Specialist Clinical Social Worker. She earned her Bachelor's Degree in Addiction Counseling from Newman University. She went on to obtain her Master's Degree in Social Work from Newman University and has also obtained the credentialing of Licensed Specialist Clinical Social Worker. Through her career, Beverly has worked with many types of individuals. She understands juveniles and their families and the problems they face every day. Beverly also has experience working with children, adults, mental health issues, and addiction issues. She believes that everyone has the right to live the fullest and most productive life possible and wants to assist them in making that a reality for her clients. Beverly uses a variety of therapeutic skills to assist her clients, including Trauma Focused Cognitive Behavioral Therapy, Cognitive Behavioral Therapy, Solution Focused Therapy, Systems Therapy and Sand Tray Therapy.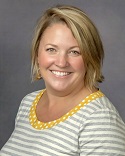 School-based Therapy Team Lead
Cara Keller, LCPC graduated from the University of Kansas with a BA in Psychology and holds a Masters Degree in Mental Health Counseling from Emporia State University. Cara has experience working in the school and clinical settings. She has worked with youth, adults, couples and families on issues ranging from marital conflict, depression, anxiety, parenting and substance abuse. Using cognitive-behavioral therapy, client centered and strength-based counseling techniques, she helps clients set goals and develop treatment plans to execute those goals. Cara's experience allows her to provide mental health services in the school setting addressing emotional and behavioral problems in youth. Cara executes her school-based therapy techniques by building a trusting relationship in which clients feel safe to explore emotions and problem solve. She works closely with young clients and their parents or guardians to assess the child's development, minimize behavioral problems, utilize calming techniques, introduce and model mindfulness, and practice reinforcement of positive behaviors.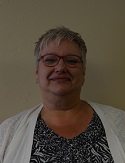 Therapist
Carmel Poor, LMSW, graduated with a BA in Social Work from Wichita State University and an MSW from Newman University. She has worked with people with Severe and Persistent Mental Illness (SPMI), families, adolescents and adults. Most recently she worked as a Behavioral Consultant for a low cost medical clinic and had her own private practice serving adults and children with mental health needs. Carmel enjoys using a blend of therapeutic approaches to best suit the client, including Dialectical Behavior Therapy (DBT), Cognitive Behavioral Therapy (CBT), Solution Focused Therapy, Positive Behavior Support and Motivational Interviewing. Carmel is part of the DBT team and has experience working with people with Borderline Personality Disorder (BPD), depression, anxiety, trauma history and emotional dysregulation. Carmel's philosophy is that she has the honor of walking beside some people for part of their life's journey, helping them with objective insight, sharing helpful techniques and always providing nonjudgmental positive regard and support. Sometimes what is needed is having someone believe in us and offer tips on how to solve issues that may seem overwhelming or to help us prioritize when life throws us several challenges at once.
Cheryl Dooley, LSCSW graduated with a Master's of Social Work from the University of Kansas. Cheryl is a Licensed Clinical Social Worker. She has worked with children, families, groups and adults in a variety of settings. Cheryl has 16 years' experience in the mental health field with an emphasis on working with individuals with Severely and Persistently Mental Illness and Borderline Personality Disorder. She has also counseled military personnel and families and most recently in counseling families of the elderly and terminally ill. Cheryl's approach in working with clients is client focused to help them move forward from whatever pain and discomfort they have to reach their potential.
Dione Pompa, MS, LPC graduated from West Texas A&M University with a BA in Art.  Dione holds two Masters Degrees from Emporia State University in Mental Health Counseling and Art Therapy Counseling.  Dione has worked with a variety of populations such as addictions, physical and intellectual disabilities, severe and persistent mental illnesses, children, adolescents, and incarcerated individuals.  Dione has experience working with individuals and groups.  Dione enjoys using an integrative therapeutic approach, including techniques from Person-centered therapy, Cognitive-Behavioral Therapy (CBT), Dialectical Behavioral Therapy (DBT), and Positive Psychology.  She often pairs these approaches with Art Therapy directives to allow for further self-expression and discovery.  Using this integrative counseling theory, she helps empower clients to meet set goals, increase self-confidence, and find independence to continue personal growth.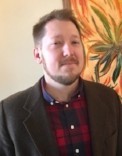 Therapist
Drew McClellan holds a Master of Social Work, both from Wichita State University. He has experience working in crisis intervention and community organizing. Operating from a strengths-based perspective and utilizing therapeutic modalities such as dialectical behavior therapy, cognitive behavioral therapy and brief solutions focused therapy, he believes that everyone is deserving of and has the capacity to lead a happy, fulfilling life. Sometimes we just need a nudge in the right direction!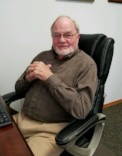 Psychiatrist
Dr. Garry Porter is Board certified in psychiatry and neurology. Dr. Porter graduated from medical school at Northwestern University Medical School.  Dr. Porter performed his psychiatric residency at C.F. Menninger School of Psychiatry. Dr. Porter's practice is eclectic with all age patients from 6 upwards.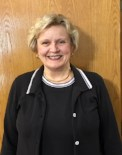 Therapist
Dr. Gloria Hegge, LSCSW graduated form Case Westsern Reserve University (Cleaveland, OH) with a Ph.D in Social Work, and graduated from University of Kansas (Lawrence, KS) with an MSW degree. She also got a B.A. degree form University of Oregon (Eugene, OR) with a major in Journalism. Gloria taught in the MSW program at Newman Universitiy (NU) for 17 years, where she also was Director of the School of Social Work for 3 years. At NU, she taught Family Centered Practice class which included teaching Cognitive-Behavioral Therapy, Dialectal Behavior Therapy, Narrative Therapy, Brief Solutions-Focused Therapy and other interventions. She also taught the following classes, among many others: Psychopathology (which focused on teaching the use of the DSM-V), Clinical Supervision, Advanced Practice with Families, and Comprehensive Seminar (in which students wrote a paper that incorporated all their learning from the MSW program). Previous to teaching at NU, Gloria worked at COMCARE-Community Support Services (CSS), where she provided individual and group psychotherapy for clients with a severe and persistent mental illness. In her psychotherapy, Gloria uses Cognitive-Behavioral Therapy, Dialectal Behavior Therapy, Acceptance-Commitment Therapy, and teaches Mindfulness Skills and Relaxation Skills.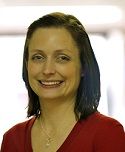 Psychiatrist
Heidi Ogden, M.D, is Board Certified in Psychiatry. She is a graduate of University of Kansas School of Medicine. Dr. Ogden treats all ages of patients, has experience as a military psychiatrist treating active duty and combat veterans. Dr. Ogden is experienced with patients with developmental disabilities and severe mental illness. Her special interests include treatment of mood and anxiety disorders including Bipolar and Obsessive Compulsive disorder.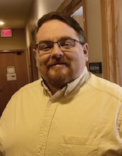 Clinical Director
Michael Brewer, LCMFT, LCAC, Clinical Director of Outpatient and Addiction Services
Michael Brewer is dually-licensed as a Licensed Clinical Marriage & Family Therapist and a Licensed Clinical Addiction Counselor. Michael has over 17 years' experience in the mental health and addictions treatment. He is a member of the clinical adjunct faculty of the Master of Science in Family Therapy Program at Friends University. He is dedicated to working with individuals, couples, and families to achieve a higher level of functioning during difficult times. Michael has a Master of Science in Family Therapy and a Bachelor's of Science in Psychology and Human Services from Friends University. He also holds the Approved Clinical Supervisor Designation from American Association of Marriage and Family Therapy and the Kansas Behavioral Sciences Regulatory Board.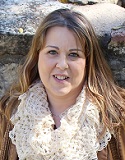 Clinical Coordinator
Peggy Bennett, LMSW got her BSW for Northeastern State University in Tahlequah, Oklahoma and her MSW from Wichita State University. She is a former board member of the Kansas Chapter of National Association of Social Workers (NASW). Peggy has over 12 years' experience in social services including working for community mental health centers in both Kansas and Oklahoma.  She has experience working with individuals and families who may be coping with depression, anxiety, self-esteem issues, relationship difficulties, Asperger's Syndrome and parenting issues. She utilizes Solution-Focused, Narrative, and Strengths Based Therapies. Peggy has also worked in a medical setting and has witnessed firsthand the connection between physical and mental health.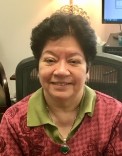 APRN
Rosa E. Starnes APRN CNS BC is a board certified advanced practice RN. She graduated for WSU with a masters in nursing in 1993. She brings 31 years of psychiatric experience 22 of which are advanced practice. She provides care for patients of all ages.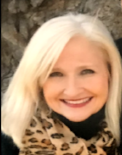 APRN
Sara Friesen APRN, is a board certified advanced practice registered nurse. She is a graduate of WSU with a Master's Degree in nursing. Sara brings more than 30 years of experience working with persons with mental illness in two local community mental health centers, inpatient psychiatric hospitalization, and coordinating psychiatric research protocols for clinical drug trials. Sara has been recognized by NAMI at both the local and state levels as "Provider of the Year" for her high-quality, patient-centered care and establishing genuine relationships with vulnerable populations, as well as strengthening the community's awareness of mental illness.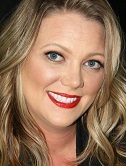 Senior Director
Shawna Allen, LMSW, LMAC, Senior Director of Outpatient and Addiction Services
Shawna worked in the early childhood education field for 7 years and then transitioned into case management with children for 4 years in the Mental Health field.  Shawna then took a position working with the homeless who were identified to have mental illness and substance abuse.  Shawna has worked with the co-occurring population for the past 8 years.  She has also specialized in traumatic brain injuries and crisis intervention.  After graduating from Newman University with her Master's in Social Work, Shawna took a position with the Mental Health Association as the Program Director of the Substance Abuse program.  
Stacey Rodriguez, LSCSW graduated with a Master's of Social Work from Washburn University. Stacey is a Licensed Clinical Social Worker who has been working with children, adults and families in a variety of settings for more than 20 years. Stacey has provided counseling services for Newman University students/athletes for the past 10 years. She has been a family educator, provided children of divorce training, and also worked as a social worker. Stacey believes strongly in the sanctity of marriage and the family unit, and she works hard to preserve those relationships. She believes individuals have value and worth, and she strives to help them reach their full potential. Stacey has extensive experience providing individual, family and relationship counseling to those who want to overcome depression, anxiety, parenting, behavioral, anger management, grief, adolescent, ADHD, relationship and life issues.