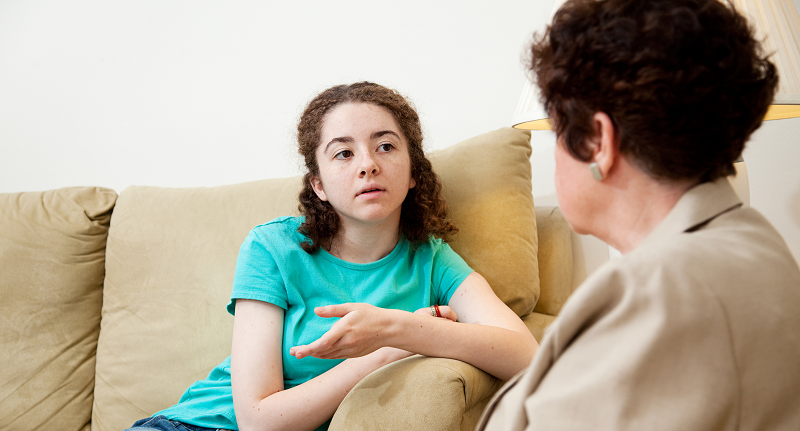 Because you will be investing a good deal of time, money, and energy into therapy, you should choose a therapist carefully. You should feel comfortable with the therapist you choose and hopeful about your therapy. When you feel this way, therapy is more likely to be more helpful to you.
Your therapist will usually take notes during your sessions. You may find it useful to take your own notes. By the end of your first or second session, your therapist will tell you how he/she sees your sessions and how you both should proceed. Therapy is really a partnership between you and your therapist. You define the problem areas to be addressed, and the therapist will work with you to help you in those areas. It requires your active involvement and your best efforts to change thoughts, feelings, and behaviors.
An important part of your therapy will be practicing new skills that you will learn in your sessions. You will be asked to practice outside your sessions, and to do homework assignments beneficial to your goals. You may be asked to keep a journal, and to do other tasks to deepen your learning. Change will sometimes be easy and quick, but more often it will be slow and frustrating. It is important to keep trying. However, you will learn new ways of looking at your problems that will be very helpful for changing your feelings and reactions.
Most clients are seen once a week for 3 to 4 months. After that, meetings are typically less often, based on your needs. When is appears that you are ready, your therapist will discuss ending therapy with you. The process of ending therapy can be a very valuable part of your work. If you wish to stop therapy, or you would like to take a break from therapy to try it on your own, you should discuss this with your therapist. You can often make such a break helpful in practicing what you have learned.
How Long Should I Expect Therapy to Last?
Each counseling session is expected to last 45-60 minutes. It is typical for the sessions to occur weekly initially and then decrease in frequency as your mental health improves. Completing any assigned homework and applying the skills learned in therapy will expedite improvement.