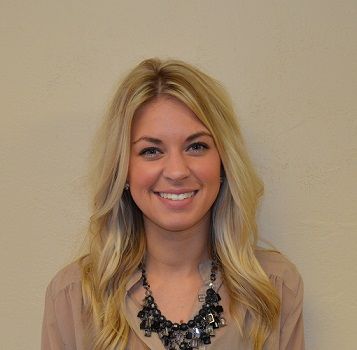 We are happy to welcome Amanda F., who is joining us as the new Operations Assistant/Front Desk at the MHA main offices. Amanda was born in Wichita and attended the Maize School District. She is a recent graduate of Kansas State University where she received her degree in Family Studies and Human Services. She has two brother and two sisters and enjoys spending time with her family, friends and dogs.
Amanda recently got engaged to Tyler and is planning a wedding for this fall. Tyler is a former WSU baseball player who was drafted to the Minnesota Twins during his junior year. He has recently retired from baseball and has returned to Wichita.
Amanda says "I am very excited about my position here at MHA and thank all of you for welcoming me with open arms." We are delighted to have her here!