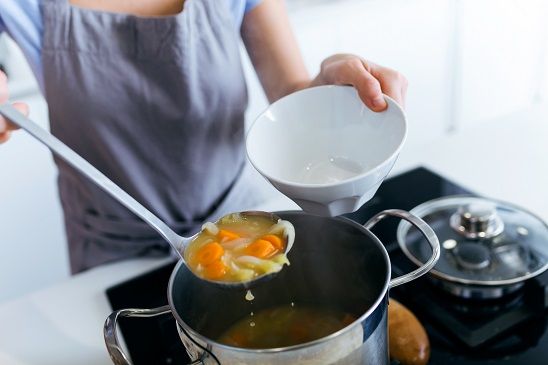 Giving Back: Gennie's Story of Recovery
Gennie was referred to our CABHI program, after fleeing from a domestic violence situation in a neighboring state.  She was moving back and forth between states for a period of time and at times residing in her vehicle.  After being able to flee the situation completely, Gennie lived in a tent.  Her only companion is an aging Rottweiler who has many health conditions, Zeus. The CABHI program was able to find a foster family for Zeus who could assist with the long-term care needed. Although Gennie is unable to see Zeus daily, she is able to maintain a strong relationship with the foster family and they are able to Skype with each other to get regular updates. 
Gennie has had a long history of struggling with self-harming behaviors, but since connecting with our CABHI program she has made great strides at expanding her coping toolbox.  She has been in remission with her substance use, for 90+ days, longer than any other duration in her adult life.  CABHI was able to work with her to obtain a Shelter Plus Care voucher and secure an apartment that allows her to keep her pets and find safety.  Gennie has begun reconnecting with community resources, has an upcoming interview in a field she enjoys working in, is continuing the process with her SOAR representative, is volunteering in her faith community, and has obtained medical insurance through the state.  She has gone on to rescue a new kitten named Tobias.  Gennie is a kind-hearted, jovial, and strong-willed individual who has really begun cultivating herself and working her recovery.  She just exclaimed to a provider the other day how "it's surreal being on the other end of services instead of receiving them" while participating as a volunteer at her church's luncheon.